Share this URL: https://bbtdemoday20200304.peatix.com/
一般受付:Blockbuster TOKYO business plan presentation【March 4th (Wed) 11:00~】【simultaneous interpretation available】
<English follows>

創薬・医療系ベンチャー育成支援プログラム「Blockbuster TOKYO」の2019年度の最終イベント「ビジネスプラン発表会」を2020年3月4日に開催いたします。

東京都が主催し、Beyond Next Ventures株式会社が運営するBlockbuster TOKYOでは、創薬・医療系のベンチャーや起業を目指す方々の支援・育成を行ってきました。
今回のビジネスプラン発表会では、支援を受けた選抜チームによるビジネスプランの英語でのピッチを行います。
また、当日はMission Bay Capitalで Managing Director の ダグラス・クロフォード氏による基調講演もございます。

創薬・医療系ベンチャー企業に所属されている方、将来ベンチャー起業を志す方、ベンチャーへの投資をご検討の方、創薬・医療系ベンチャーとの連携にご関心のある方々には、是非ご来場いただき、次世代の創薬・医療系ベンチャーの活躍をご覧いただくとともに、様々な関係性を構築していただく場としてご活用いただけると幸いです。

また、選抜チームによるブース展示も行い、直接お話をしていただく機会をご提供いたします。是非、創薬・医療系ベンチャーの事業内容を知り、投資や支援を行う機会に繋げていただければと思います。

On March 4th, Beyond Next Ventures Inc. will host Business Plan Presentation of Blockbuster TOKYO, an acceleration program for pharmaceutical and medical startups.

Blockbuster TOKYO is an acceleration program dedicated for drug developing companies and we run the program with the support of Tokyo Metropolitan Government. We have been mentoring for selected teams to help them overcome obstacles and move forward their business from October 2019. Now, we would like to let them show their progress to the world at the pitch event on March 4th 2020. During the final event, teams will present their business plan in English.

In addition, a special keynote speech will be given by Dr. Douglas Crawford (Managing Director, Mission Bay Capital / General Manager, MBC BioLabs / Partner, BioInnovation Capital). On the day, a booth exhibition also will be held by the teams and you will be able to communicate with them directly.

■■■■■■■■■■■■■■■■■■■■■■■■■■■■■■■■
スピーカー紹介/ Guest speaker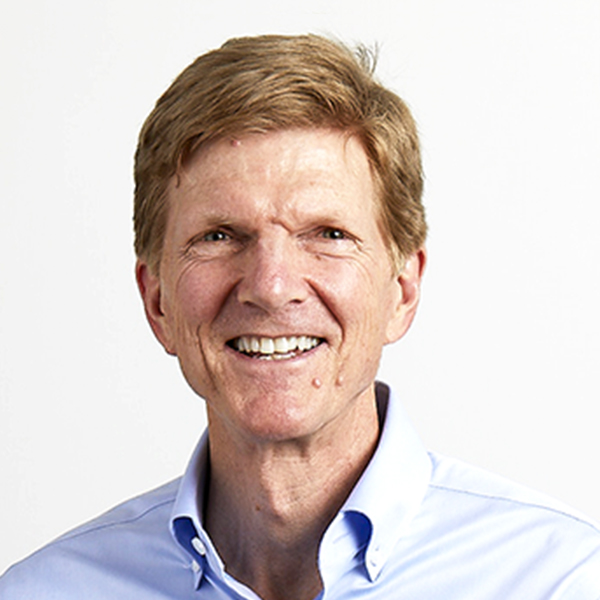 ダグラス・クロフォード氏 / Douglas Crawford, PhD
Managing Partner, Mission BioCapital
Managing Director, Mission Bay Capital
General Manager, MBC Biolabs

Douglas Crawford's goal is to help entrepreneurial scientists create successful startups. To this end, Doug and his colleagues have systematically lowered the barriers between great ideas and successful companies. For instance, Doug created and manages MBC BioLabs. This state-of-the-art co-working laboratory program in San Francisco allows entrepreneurs to rapidly generate data without getting bogged down in facility management. Rather than spending months getting a facility up and running, MBC BioLabs startups can generate important data in their first week.

In the first 6 years, this program has helped launch 167 companies that have raised over $4B and brought 53 programs to the clinic. This incubator program reflects Doug's passion for startups and his eagerness to help entrepreneurs overcome challenges.

Doug is also the Managing Partner of Mission BioCapital and has overseen the investment in 45 companies, 9 of which have already enjoyed successful exits (Alector, Atreca, Calithera, Cell Design Labs, iPierian, Principia, Redwood Biosciences, True North, and Zephyrus). He is a board member of Avexegen, Epiodyne, Graphwear, Invenio, Magnamosis, Magnap, Mitokinin, SiteOne (observer), and Tangible Sciences.

Doug received his PhD in biochemistry from UCSF.

■■■■■■■■■■■■■■■■■■■■■■■■■■■■■■■■
イベント概要/Date, Time, and Contents

日程:2020年3月4日(水)
Date: March 4th, 2020

開場:10:30-(受付開始)
Doors open: 10:30

開催:11:00〜18:30 ※ネットワーキング会含む
Time: 11:00-18:30 ※ Include networking

会場:室町三井ホール&カンファレンス ※ライブ中継有
-Muromachi Mitsui Hall & Conference in Japan. *There will be a live stream from the event.

主催者:東京都
Host: Tokyo Metropolitan Government, Beyond Next Ventures Inc.
内容:主催者挨拶、基調講演、ピッチ、ブース出展

Contents: Opening speech by Tokyo Metropolitan Government and Beyond Nexr Ventures Inc., Keynote speech by Dr. Douglas Crawford, English Pitches, and exhibitions

費用:無料
Fee: Free for Demo Day

※ライブ配信は、当日、当プログラム HP からご覧になれます。
※You can watch the Live Broadcast from HERE on the day

■■■■■■■■■■■■■■■■■■■■■■■■■■■■■■■■
当日スケジュール/Schedule of the day

10:30     受付開始、ブース展示開始 / Doors open at 10:30,Start exhibition booth
11:00∼11:05 主催者による挨拶 / Greetings from Tokyo Metropolitan Government, Beyond Next Ventures Inc.
11:10~12:00 ダグラス・クロフォード氏による基調講演 / Keynote speech by Dr. Douglas Crawford
12:00~13:00 昼休憩 / Lunch Time
13:00~16:20 英語ピッチ発表(各チーム8分) / Pitch presentation( about 8 min English pitch per 1 team)
16:20~16:30 閉会の挨拶 / Closing
17:00~18:30 ネットワーキング・授賞式/Networking

■■■■■■■■■■■■■■■■■■■■■■■■■■■■■■■■
ピッチ・出展予定チーム/Participating Teams


■■■■■■■■■■■■■■■■■■■■■■■■■■■■■■■■
イベント情報/Event information

公式ホームページ:https://www.blockbuster.tokyo/

お問い合わせ:Blockbuster TOKYO運営事務局(info@blockbuster.tokyo)

■■■■■■■■■■■■■■■■■■■■■■■■■■■■■■■■
注意事項/Notice

【新型コロナウィルス感染症の蔓延を防ぐため、体調不良の方の来場はご遠慮ください。また必ずマスクの着用をお願いいたします。(会場でもマスク配布を予定しておりますが、数に限りがございます。ご協力よろしくお願いいたします。)
 来場が難しい方は、当日You Tubeにてライブ配信いたしますのでそちらにてご覧ください。】

【In order to prevent the spread of the new coronavirus infection, please refrain from those who feel unwell. In addition, please be sure to wear a mask. (We plan to distribute masks at the venue, but the number is limited. )
If you have difficulty coming to the venue, please watch it live on YouTube on the day.】

■ ご応募時に入力いただいた個人情報は主催者及びBeyond Next Ventures株式会社(以下、当社)が参加者リストの作成、ご本人様確認、お問い合わせ対応などの目的にのみ利用いたします。

■ 天災、不慮の事故等のやむを得ない事情や主催者側の都合により、当時のイベント内容が変更または中止になる場合がございます。

■ 手荷物や貴重品等は参加者ご自身で管理のほど宜しくお願い致します。盗難、紛失等については主催者及び当社は一切の責任を負いません。

■ イベント当日、参加者ご自身の故意若しくは過失、天災または不慮の事故等のやむを
得ない事情により事故または損害が生じた場合、主催者及び当社は一切の責任を負いません。

■ 懇親会ではアルコールの提供がありますが、未成年の方や車を運転される方の飲酒は法律で禁止されています。

■ Beyond Next Ventures , Inc. will use your personal information to make the attendee list, confirming the attendance, and responding to your inquiries.

■ This event may be canceled or have changes in content, due to disaster, accidents or other reasons.

■ Please keep attention to your belongings during the event. We are not accountable for any lost items, luggage lifting, or any other issues with your personal belongings.

■ No liability or responsibility is accepted by the Tokyo Metropolitan Government or Beyond Next Ventures for any injury, illness, damage, loss, accident, expense, or any other claim arising from involvement in any activities or provision of any services, if it is caused from any intentional act or the gross negligence of the attendee, diaster, or accident.

■ We will provide alcoholic drinks during the reception. If you are under 20 or drive a car after the event, it is strictly prohibited to drink any alcoholic drinks by law.

read more
Updates
イベント詳細情報を更新しました。 Diff#524846

2020-02-19 02:51:40
More updates
Wed

Mar 4, 2020
11:00 AM
-
6:30 PM
JST
Add to Calendar
Venue
Tickets

| | |
| --- | --- |
| 来場者【発表会のみ】 | |
| 来場者【発表会+懇親会参加】 | |
| ライブ中継 | |
On sale until Mar 3, 2020, 12:00:00 PM
Venue Address

中央区日本橋室町3丁目2−番1号 COREDO室町テラス 3階

Japan
Organizer
Want to find more groups and events like this?